I posted this on Facebook a few days ago and want to immortalize it on my blog. I had washed a small rug and put it on my front porch to dry and my two gorgeous cats immediately colonized it. (Click to enlarge.) What is life without cats?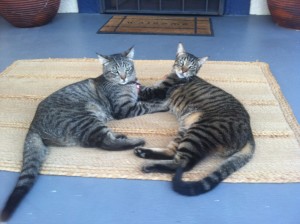 Update: Today one of the cats climbed up on the roof and made his way to the front porch awning, where he held court all day, 12 feet from the ground.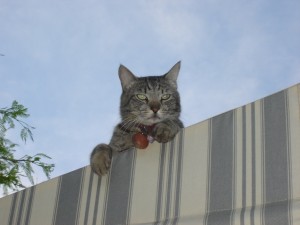 ______________
Richard Burger is the author of Behind the Red Door: Sex in China, an exploration of China's sexual revolution and its clash with traditional Chinese values.