Zack and Archie are brothers and are totally devoted to each other. I've never seen anything like it; they sleep intertwined, do everything together and watch out for one another. I just got them two weeks ago; wish they could stay kittens forever.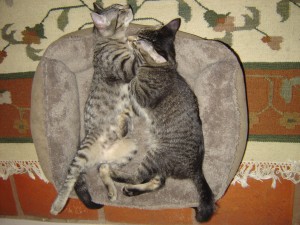 And then they turn over.
______________
Richard Burger is the author of Behind the Red Door: Sex in China, an exploration of China's sexual revolution and its clash with traditional Chinese values.