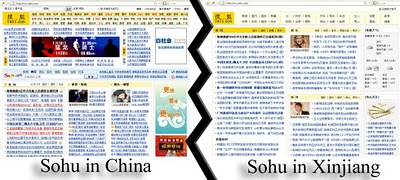 The Far West China blog is wondering why Western media are reporting that the Internet in Xinjiang has been "restored." Go to his site to see vivid examples of how the blatant censorship continues. (And I'd love to see how my trolls explain the discrepancies as a "server issue" or a "bad IP address." It's right here for everyone to see, pure, unashamed censorship.)
Definitely a case of restoration with Chinese characteristics.
______________
Richard Burger is the author of Behind the Red Door: Sex in China, an exploration of China's sexual revolution and its clash with traditional Chinese values.