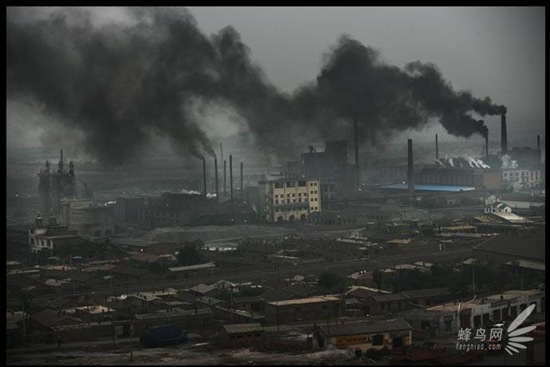 The Tianjin Steel Plant in Hebei province.
Indescribably beautiful (if that's the right word) photos by Lu Guang of the underbelly of China's economic miracle, the part we all want to forget. Simply breathtaking in their eerie, terrible beauty.
If anything is to keep China from from becoming a true superpower, the smart money is on pollution.
Via Danwei.
______________
Richard Burger is the author of Behind the Red Door: Sex in China, an exploration of China's sexual revolution and its clash with traditional Chinese values.