About to visit the square as I did yesterday. Talk about anything that has to do with incidents that have occurred on past June Fourths, or anything else. And it's hot here in Beijing today. A good day to wear white. Not to change the world, but just to show we think it's better to remember than forget.
[Moving this up to the top of the page.]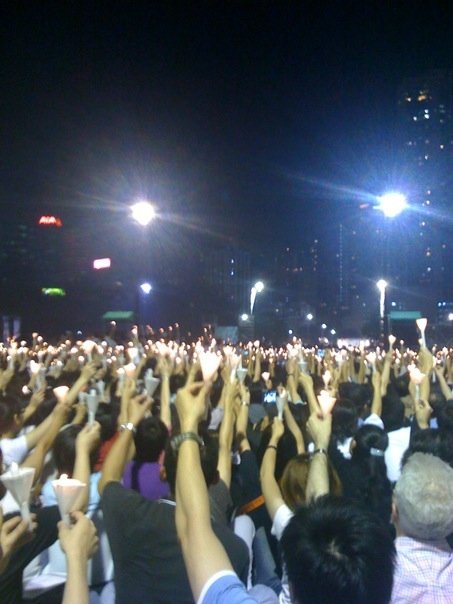 Update: Just received this photo a friend took at the remembrance vigil in Hong Kong and had to share. People do care and do remember. They can't wipe out everyone's memory by pointing to the economy
______________
Richard Burger is the author of Behind the Red Door: Sex in China, an exploration of China's sexual revolution and its clash with traditional Chinese values.