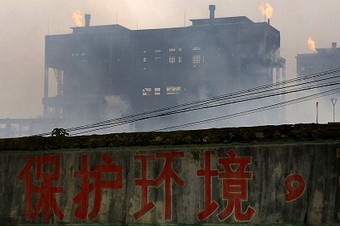 Chinese translation: Protect the environment!
Commenter t_co posted this about two weeks ago in the forum, and looking at it again today I decided it's good enough for the home page. It kind of says it all, don't it?
Go to the original thread to see other examples of ironic signage in China.