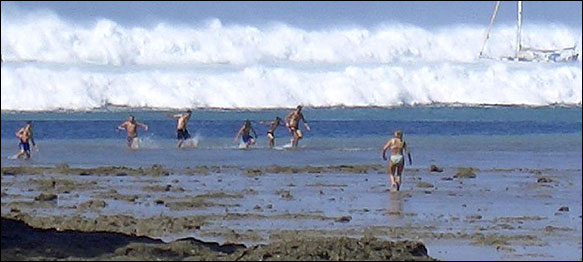 The NY Times may have lots of faults, but it's still the greatest newspaper in the world. By far. I've now read countless stories about the tsunami, but this epic and breathtaking article is the best. It may sound insensitive to say at this time, but one day this is going to be a very intense book and movie — the sheer drama of what went on all around the world as the tragedy unfolded is breathtaking. Terrifying, terrible, unbearable, but breathtaking in terms of dramatic intensity.
Of course, while all hell broke loose our president was clearing brush at his Crawford ranch, and took 72 hours to speak out. Our man of action and daring.
______________
Richard Burger is the author of Behind the Red Door: Sex in China, an exploration of China's sexual revolution and its clash with traditional Chinese values.