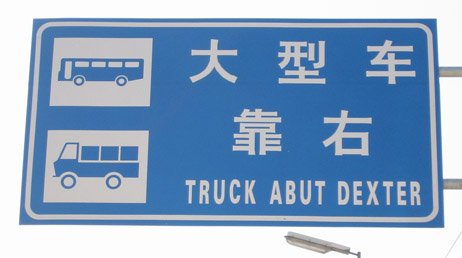 This is lifted from FEER's excellent blog, where it's accompanied by the following caption:
Western China desperately wants to be international, which is commendable. But somebody please tell the Qinghai highway department that translating road signs with a Chinese-Latin dictionary is not a good idea. Roland van Asch, an Australian reader working with a forestry project, sent in this baffling sign, which is actually trying to tell truck drivers to keep right.
I want to know what the highway department was doing with a Chinese-Latin dictionary.