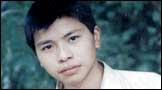 Zheng, 18, killed himself over an $80 debt to his school
The New York Times has begun a new series on the huge economic divide separating China's urban rich and rural poor starting with a mammoth article by Joseph Kahn and Jim Yardley, including an excellent slide show narrated by Kahn. The story uses the horrifying story of Zheng Qinming as a metaphor for the plight of China's poor.
PUJIA, China — His dying debt was $80. Had he been among China's urban elite, Zheng Qingming would have spent more on a trendy cellphone. But he was one of the hundreds of millions of peasants far removed from the country's new wealth. His public high school tuition alone consumed most of his family's income for a year.

He wanted to attend college. But to do so meant taking the annual college entrance examination. On the humid morning of June 4, three days before the exam, Qingming's teacher repeated a common refrain: he had to pay his last $80 in fees or he would not be allowed to take the test. Qingming stood before his classmates, his shame overtaken by anger.

"I do not have the money," he said slowly, according to several teachers who described the events that morning. But his teacher — and the system — would not budge.

A few hours later, Qingming, 18 years old, stepped in front of an approaching locomotive. The train, like China's roaring economy, was an express.
That's just for starters. The story of his family and the situation with the school that led to his suicide is maddening. You want to reach into the past and do something to help him. You feel utterly helpless.
Reading the story is unbearably painful. At times I just wanted to stop; why should I inflict such misery on myself? But I forced myself to read it to the end, for better or worse. We can't pretend this situation doesn't exist when it involves such a staggering number of people — at least I hope we can't.
Thanks to Kahn and Yardley for taking on this huge and depressing subject. I look forward to the next installment, not because it's in any way uplifting, but because they're telling a story of which many in the West are ignorant.