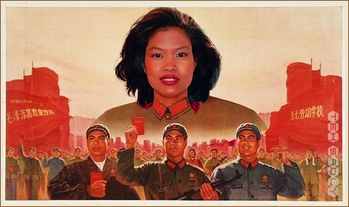 I'd follow her anywhere….
The post from which I stole this is wickedly funny, though totally devoid of any reference to China. Check it out, and don't miss the comments. I was literally laughing out loud.
I know, I said I wouldn't be posting until around May, but my schedule just got re-arranged so you'll just have to deal with more frivolous bantering until I go away, around April 20.