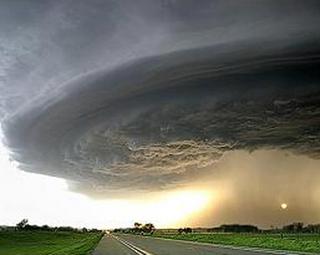 Has anyone noticed that the groundswell of condemnation of China's censorship machine appears to be reaching critical mass? There were so many articles today about the rising discontent within China – not just among bleeding heart Western bloggers – that I felt overwhelmed. On all fronts, new articles and blog posts on the topic are bomabarding us. Rebecca MacKinnon is doing a remarkable job live-blogging the congressional hearings into US Internet companies doing business in China. The CCP actually held a media briefing to defend its policies earlier this week. A media briefing!
For the first time, the American blogosphere seems to have picked up this issue with a passion hereto unseen. Where, if anywhere, tnis might lead remains to be seen; maybe it'll all just fizzle out. But I've certainly never seen anything quite like it.
Just now the London Times has added to the noise, likening the phenomenon to the Cultural Revolution.
CHINA IS IN the grip of a new "cultural revolution". This revolution differs from Mao Zedong's calculated mobilisation of Red Guards against the hierarchy in two vitally important respects. It is welling up from below as a culture of outspokenness takes hold; and, although the spread of this revolution, in chat rooms, text messages, mass e-mails and as many as 13.3 million blogs, can be slowed by thousands of cyberplods sent in hot pursuit, it cannot be stopped. After months of smouldering arguments within the Communist Party about how best to handle it, the volcano of discord at the top has begun to erupt in full view. These arguments about how much freedom to allow — or indeed, whether the floods opened by technology can be dammed — go to the heart of the debate about China's future direction. The leadership's dilemma is acute, and harder and harder to hide.
As the article notes, China's leaders are concerned, knowing how "small sparks cause big fires." (Believe me, they wouldn't hold a media briefing if they weren't scared to death.) There's no doubt, Google was the catalyst behind this firestorm. Where it will end is anyone's guess, but I'd have to say we haven't seen this kind of universal criticism of the CCP since the SARS scandal of 2002-3, and the other big scandal before that (sometime back in 1989). Quite amazing.