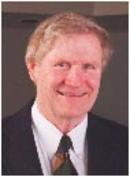 Fred as I remember him
Among the very great and lucky experiences I've had was the opportunity to work for nearly three years alongside Fred Hoar in Silicon Valley. Fred died yesterday, a living legend, at the age of 77.
Everyone who knew Fred will agree on one thing: no one could ever replace him, no one could ever even appraoch him. Looking at his life one can only wonder how he did it, postioning Apple Computer and introducing the Macintosh and being right in the forefront of everything Silicon Valley, from Fairchild Semiconductors in the 70s right up through the dot-com craze. He was one of the true pioneers, but more than that, he was a kind and decent man, incredibly generous and brilliant, yet humble and self-effacing. Witty and funny, too.
Fred used to emcee countless Silicon Valley events, always introducing himself with his signature line, "Good evening, I'm Fred Hoar." Then he'd pause a few seconds and clarify, "That's spelled F-R-E-D." And it was hilarious everytime. Once I head him add, "If you think having that last name has been a pain for me, just ask one of my four daughters what she thinks."
I know there must be many like me who looked up to Fred as a mentor and as a father figure. I learned more about writing from him than from anyone else. I treasure the many evenings after work when we would meet in his office and talk about poetry and literature; he would recite from memory Yeats' entire "Sailing to Byzantium," and I'd recite the intro to "Paradise Lost." Or we'd recite lines from books and see if the other could guess the author.
My friend Jeremy, founder of up-and-coming Pop! Public Relations, has written a moving tribute to Fred as well. I suspect by tomorrow, many more will be all over the Internet.