A guest post by Jerome Keating. It does not necessarily reflect my own views but it provides excellent food for thought.
—————————————————————–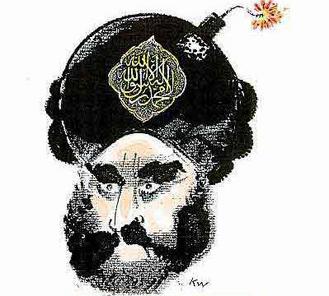 When you get down to the final analysis, we all live our lives by faith whether we are followers of a particular religious persuasion, agnostics, or atheists.
Recently the world has seen the fanatical hatred of people of one religious persuasion calling for the deaths of those whom they feel have violated their religious taboos.
In the light of the furor over the Danish cartoons, I present words from Eric Hoffer's work The True Believer, Thoughts on the Nature of Mass Movements. Hoffer (1902—1983) was a self-educated stevedore who could tell it like it is. I have always liked his works, and found them a source for self-examination when I get feeling fanatical.
Faith in a holy cause is to a considerable extent a substitute for the lost faith in ourselves.

The less justified a man is in claiming excellence for his own self, the more ready he is to claim all excellence for his nation, his religion, his race or his holy cause.

Passionate hatred can give meaning and purpose to an empty life. Thus people haunted by the purposelessness of their lives try to find a new content not only by dedicating themselves to a holy cause but also by nursing a fanatical grievance. A mass movement offers them unlimited opportunities for both.

People whose lives are barren and insecure seem to show a greater willingness to obey than people who are self-sufficient and self-confident. To the frustrated, freedom from responsibility is more attractive than freedom from restraint.

The frustrated follow a leader less because of their faith that he is leading them to a promised land than because of their immediate feeling that he is leading them away from their unwanted selves. Surrender to a leader is not a means to an end but a fulfillment.
I consider myself a religious person and believe we all have a right to our own faith, but it must also be balanced by a respect for the lives and beliefs of others. I also agree with the Danish editor when he said that no group among us has the right to try to impose the taboos of their faith on the public domain.
I like the idea that every nation of the world that believes in freedom of the press should print the cartoons as a show of solidarity with the Danes and then let the Muslims decide if they want to boycott the world community.
What are your thoughts?