No, I haven't read it yet, but I know enough about it to wonder whether all of her drum-beating over Annie Jacobsen wasn't just a way to slyly promote her book.
I'm not going to argue whether or not interning America's Japanese population on the West Coast was a bad thing or not. I think it was, and another blogger has already taken the time to lay out in extraordinary detail just how weak Malkin's thesis is. Go there for the facts. Go there to learn who her publisher is.
Meanwhile, another site has done some magnificent photoshopping of Malkin and her bookcover. Don't wait; if you want a good, thought-provoking laugh, just go there. Here's one I liked. (Update: I took down the original graphic, for fear it might offend.)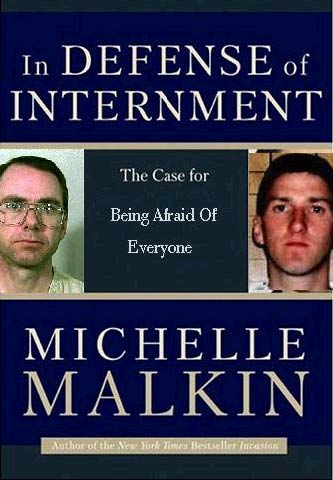 Malkin pitches and defends her book here.